↯↯↯↯↯↯↯↯↯↯↯↯↯↯↯↯↯↯↯↯↯↯↯↯↯↯↯↯↯↯↯↯↯↯↯↯↯↯↯↯↯↯↯↯↯↯↯↯↯↯↯↯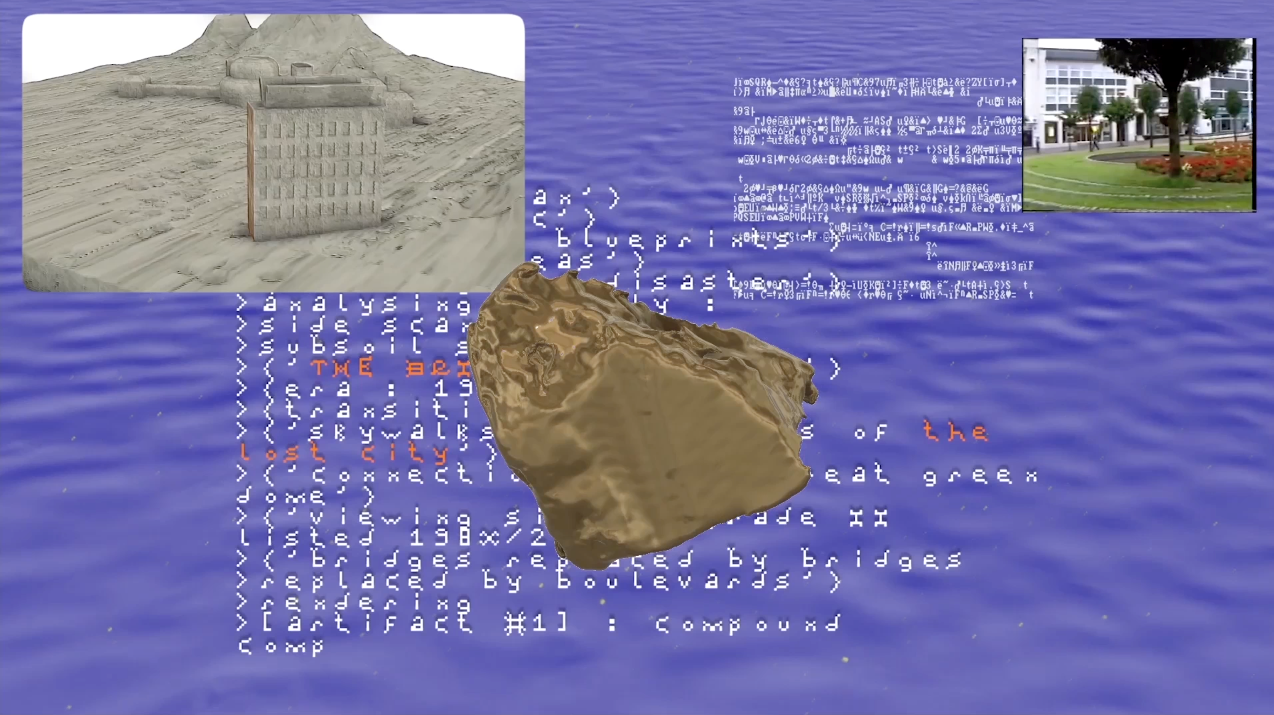 𝖜𝖊𝖘𝖙𝖊𝖗𝖓 𝖆𝖕𝖕𝖗𝖔𝖆𝖈𝖍 𝖙𝖔 𝖕𝖆𝖗𝖆𝖉𝖎𝖘𝖊 ₍₂₀₁₉₎
video, 3m 24s.
Western Approach to Paradise
is a love letter to a demolished footbridge, told through fragments of data on a spaceship terminal. Using 3D scans of debris, 3D modelled replications, documentation, and appropriation of archival content, the video creates a futuristic mythos for Plymouth's Western Approach footbridge and adjacent building. Constructed during the post-war rebuilding of the city, a section of the bridge was torn down in 2018 as part of redevelopment works, making way for a boulevard that will connect luxury apartments with the city centre.
The buildings decaying state became a reflection of the failed utopian ideals of the post-war effort, and it has since become disliked locally.
Western Approach to Paradise
imagines a future where the legacy of the building is one of mystery, in line with the artist's own childhood memories, returning a sense of prestige to the building. In doing so, the work turns the shifting urban landscape into an allegory for changes in personal identity, while also addressing anxieties around gentrification and redevelopment.
Western Approach to Paradise
was selected for
goingaway.tv
- an online streaming of artist video accompanied by a live event at Arebyte Gallery, and part of The Wrong Biennale (2019-2020). It was also chosen to be highlighted on
Arebyte On Screen
.
>>WATCH