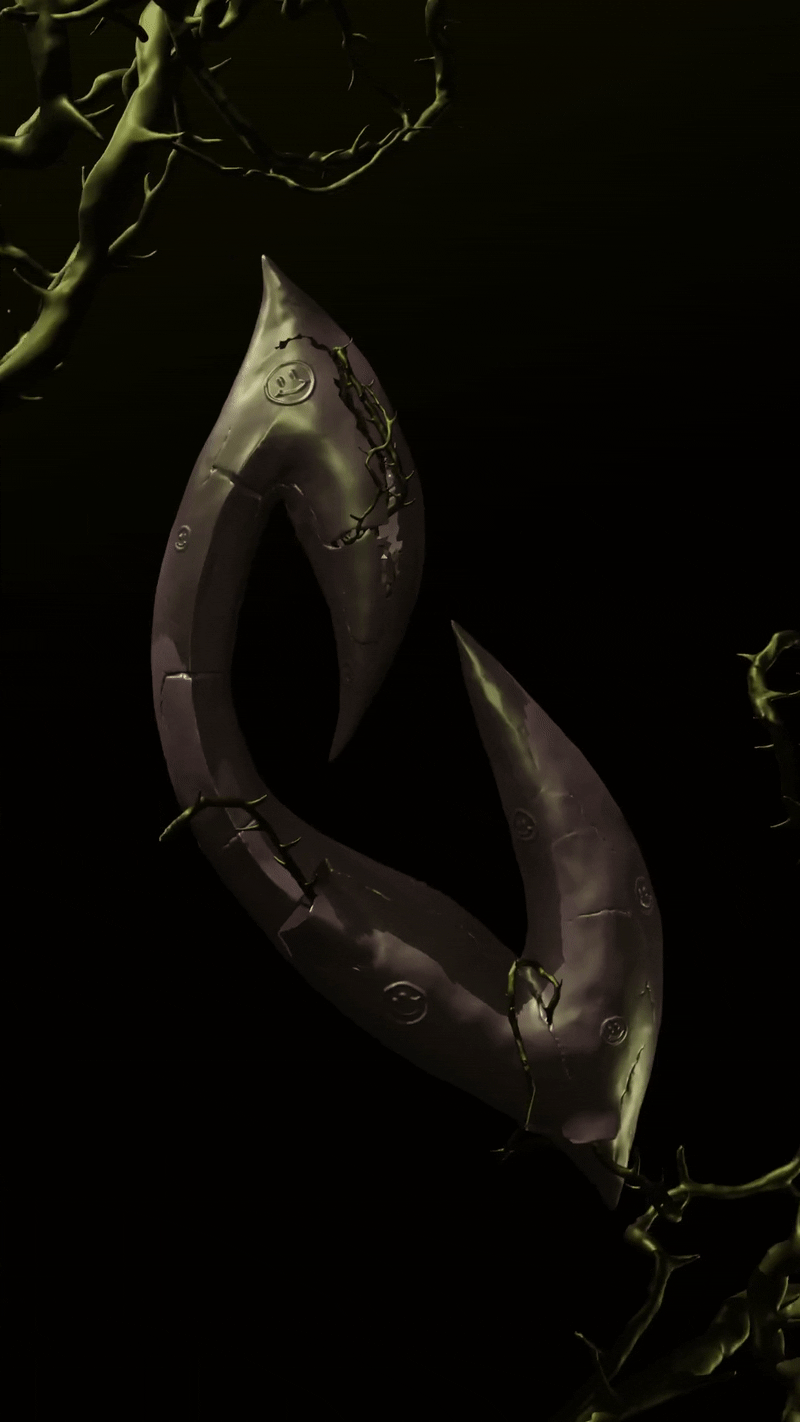 𝖘𝖊𝖊𝖉 𝖔𝖋 𝖘𝖍𝖆𝖕𝖊𝖘𝖍𝖎𝖋𝖙𝖊𝖗₍₂₀₂₀₎
.mp4/.GIF
Seed of Shapeshifter is name of global cooperative art project, which is based upon
Kristýna Sidlárová´s (sida100)
sculpture that carries the same name - Seed of Shapeshifter.
Using the 3D scanner technology, a digital 3D object of the statue was created and was uploaded onto the Internet and provided as free download.
Kristýna S. announced an open call on her Instagram account @sida100, encouraging artists and designers to interpret the 3D scan of the statue as they wish in the form of a still image or video.
So far, nineteen artists from all over the world have participated in the project.
The formal output of the project is video. It consists of contributions by artists/designers Kristýna S. received, and digital voiceover intro, which aims to guide the viewer in the conceptual context of the project. The video creates a narrative that accompanies the viewer through a virtual environment and mirrors the visual language and identity of individual artists/designers.
Contributions of this project were independently presented in two spaces - physical and digital - via video installation in physical space as part of group art exhibition taking place in Brno, Czech republic. As well as presented on @sida100 Instagram profile and also some of the contributions were presented individually on profiles on individual creators - contributions can be tracked down by #seedofshapeshifter hashtag.
The physical video installation consists of a horizontally laid TV screen with a Seed of Shapeshifter sculpture laid on top of the display. The presence of the statue is essential here to achieve the conceptual continuity of one space to another.
INSTAGRAM PRESENTATION