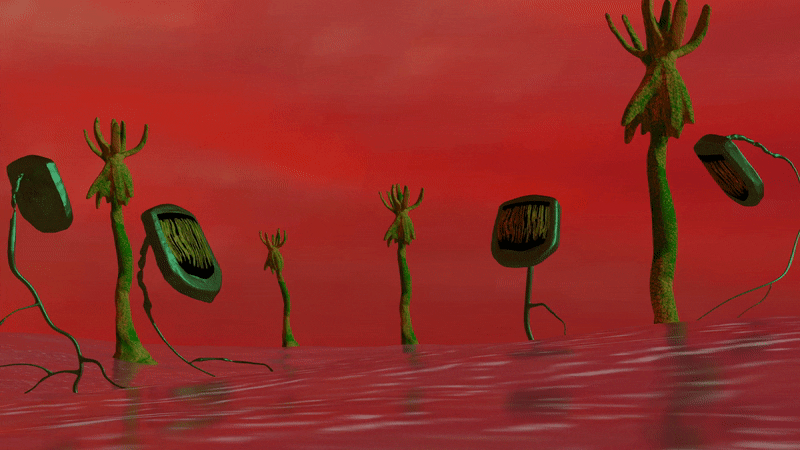 𝔸𝕃𝕎𝔸𝕐𝕊 & 𝟜 𝔼𝕍𝔸 ₍₂₀₁₉₎
.GIF
An early piece from the development of
ᏇᎥᏕᏂ Ꮼ ᏇᏋᏒᏋ ᏂᏋᏒᏋ
, the models are handmade in clay and 3D scanned, before using virtual sculpting tools to create their tendrils.
Refering to the unseen structures (physical and hiercarchical) that surround us, such as the undersea cables that run from the coast of Cornwall, webs of underground roots and mycelium, + the colonial history embedded in the palm trees seen across southern England - the composition plays on the unsettling -- with the red sky connoting both a lush sunset and a flame tinted atmosphere. The palms are textured with screenshots of their own meshes, a process continued in
ᏇᎥᏕᏂ Ꮼ ᏇᏋᏒᏋ ᏂᏋᏒᏋ
, while the water plane is a screenshot from a Google Maps view of my hometown in Cornwall.